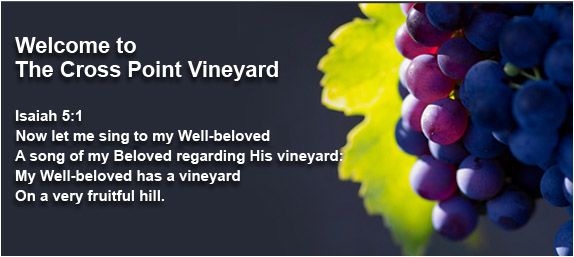 View Larger Map

Directions to




Cross Point Vineyard




38 N. Main Stree

t




Centerville, Ohio
Service: Sunday 10:30
am
We are a community of passionate worshipers
encountering, enjoying and empowered by pursuing God's presence as

we

advance the Kingdom of God and lead others to be devoted

disciples

of Jesus Christ .
To encourage people to become revitalized worshipers of God: free to love, free to praise, free to be thankful, and free to express joy in all areas of our lives and worship.
"For you will know them by their fruits".

Facebook